Telangana State Chapter IRIA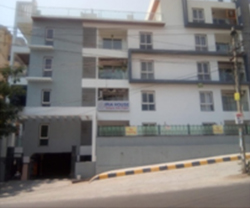 GENERAL SECRETARY, IRIA HOUSE
101, First Floor, 8-2-675/1/A
Husna 13th Avenue, Plot No. 16
Road No. 13, Banjara Hills
Hyderabad – 500 034.
Ph. No: 040-42030933
E-mail: iriatschapter@gmail.com
All payments to be made in below mentioned bank
Account Name: Telangana State Chapter IRIA
Account Number: 6243807479
IFSC Code: IDIB000B090
Name of the Bank: Indian Bank
Branch : Banjara Hills, Road No.12, Hyderabad
Note: The payment though bank transfer should be followed up with an e-mail confirmation of the bank transfer with an attachment of scanned copy of counter foil.