Welcome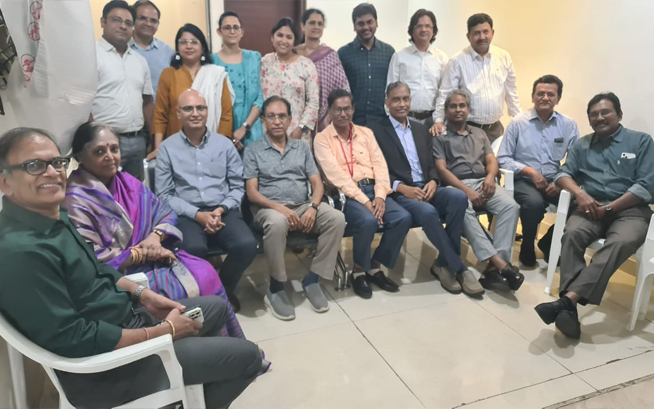 It is indeed a great privilege to have been unanimously elected as President Telangana state Chapter of Indian Radiological & Imaging Association. It is an honor and a great responsibility.
I will strive hard to keep up the standards set by my predecessors.
The main focus as always will be on various academic activities.
We have about 21 Medical collages and many more Diplomat National Board centers who will be training the Radiologists. We would like to strengthen our association by encouraging young post graduation students and Radiologists who haven't enrolled as members in Telangana State chapter IRIA to come forward and be part of this saga. We have presently member strength of 800 and hope to increase it and join this family.
Our endeavor will be to reach out to all these institutes to encourage the students to participate in presentations giving them an opportunity to sharpen their skills in presenting themselves in National and International forums.
Our association has taken steps in preparing our residents to equip them in Radiological physics by having an yearly programme HYDERABAD ANNUAL RADIOLOGY PHYSICS PROGRAMME (HARP), which has been a huge success and became very popular among the post graduation students. Last year we started to have KAKATIYA ACADEMY OF RADIOLOGY EDUCATION PROGRAM (KARE) which is aimed at preparing the residents to face the Radiology exams which has attracted lot of postgraduates from Telangana and also from other states.
This year we would continue these programmes and also are planning to have regular monthly meets and State annual conference inviting international faculty from USA.
We are seriously considering tohave our own premises where we can have our monthly meets and Telangana State chapter IRIA Office. We are constituting a building committee which will identify an appropriate place and take legal opinion so that we can acquire office in this year.
In order to achieve these dreams we need physical, moral and financial help from each and everyone.
I sincerely appeal to the trade to be part of us and let us all fulfill our dreams.
Long live IRIA and Telangana State chapter IRIA

Dr.T.L.N.Praveen
President

Dr.Rajesh Kumar Enagala
General secretary